(Série en cours / Ongoing serie)
L'apparition du Coronavirus a engendré de nouveaux schémas comportementaux propres à chacun lorsqu'il s'agit de s'approvisionner en produits de grande consommation. La demande pour des articles banals et abondants s'est transformée avec des ruptures de stock régulièrement constatées pour certains tandis que d'autres sont délaissés. De nouvelles variables, émanant soit de croyances collectives soit de choix individuels, influent sur nos choix avec comme objectif étant de se protéger et de préparer une potentielle rupture d'approvisionnement des magasins. Un paradox s'est néanmoins installé : hier encore inoffensifs et censés nous protéger avec leurs emballages, ils peuvent aujourd'hui être vecteurs de contamination et potentiellement dangereux. Notre rapport aux produits a été altéré.
Cette série est un simple inventaire non exhaustif de produits de consommation, basiques et propres.
The emergence of the Coronavirus has generated new behavior patterns specific to everyone when it comes to stocking up on consumer products. Some insignificant items have become very popular with regularly observed stock-outs while others are neglected. New variables influence our choices, whether it be in a process of protection or better consumption. Our relationship to products has been altered, from innocuous yesterday they can today be vectors of contamination and potentially dangerous. This series is a simple non-exhaustive inventory of consumer products, basic and clean.
01 – Alimentation Food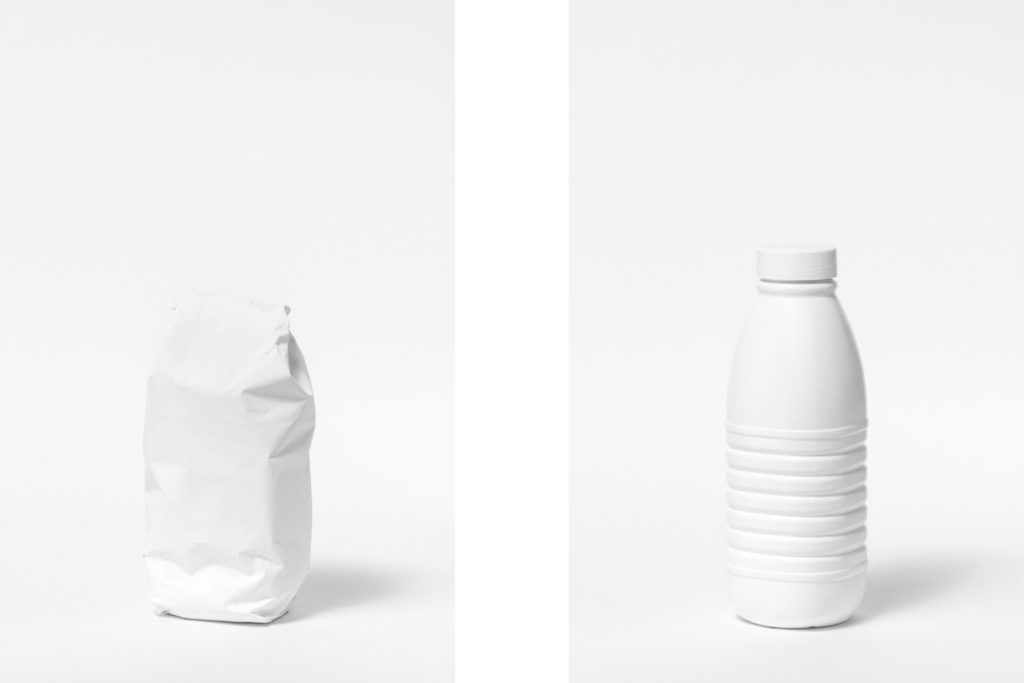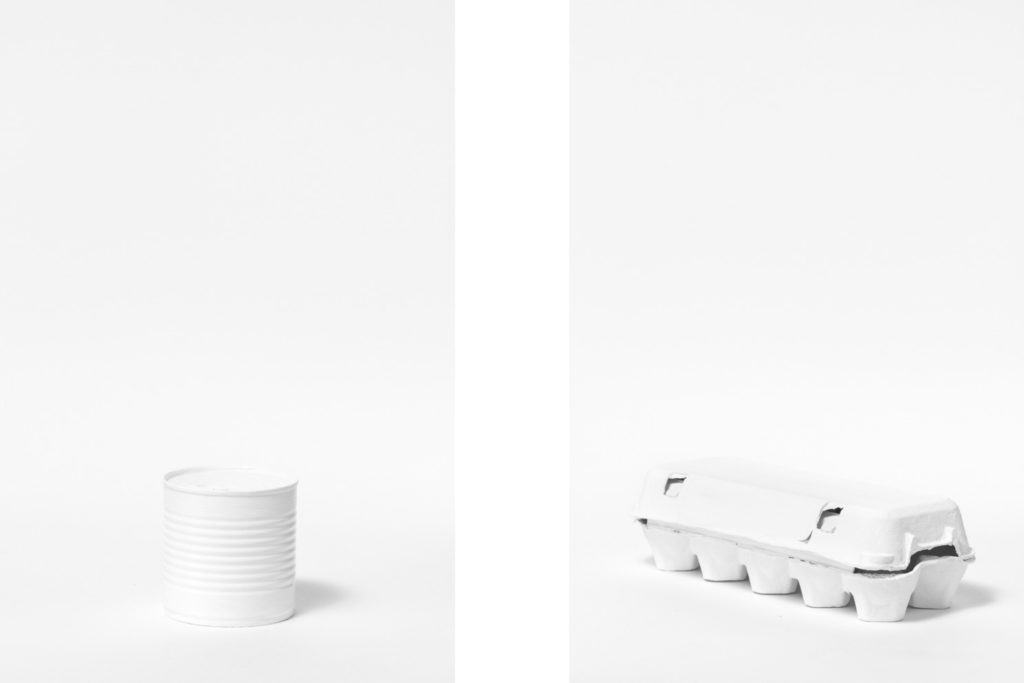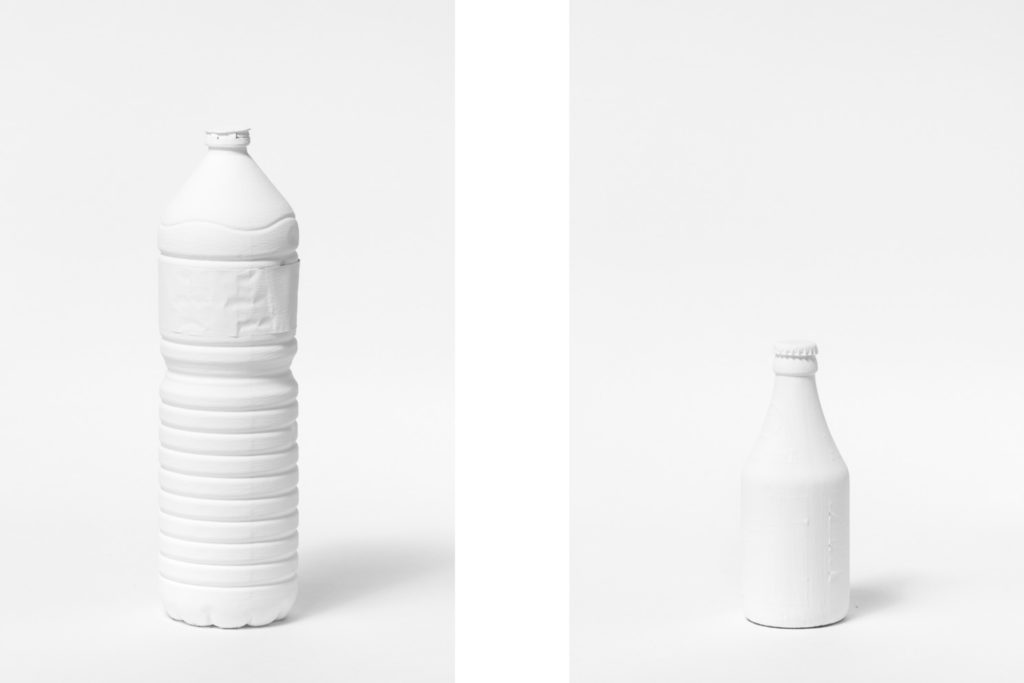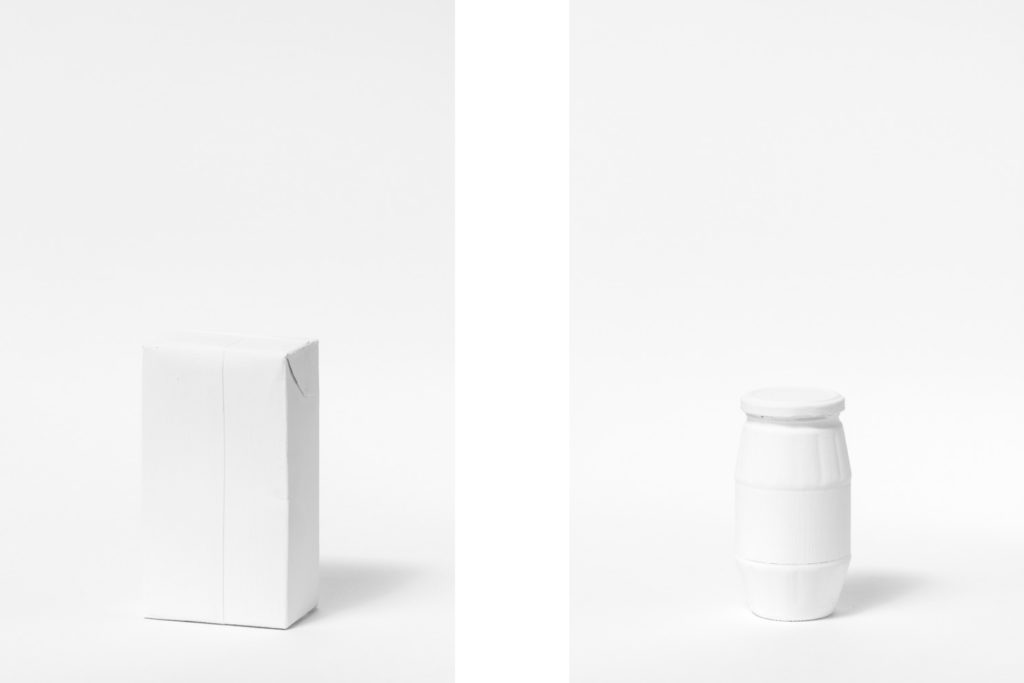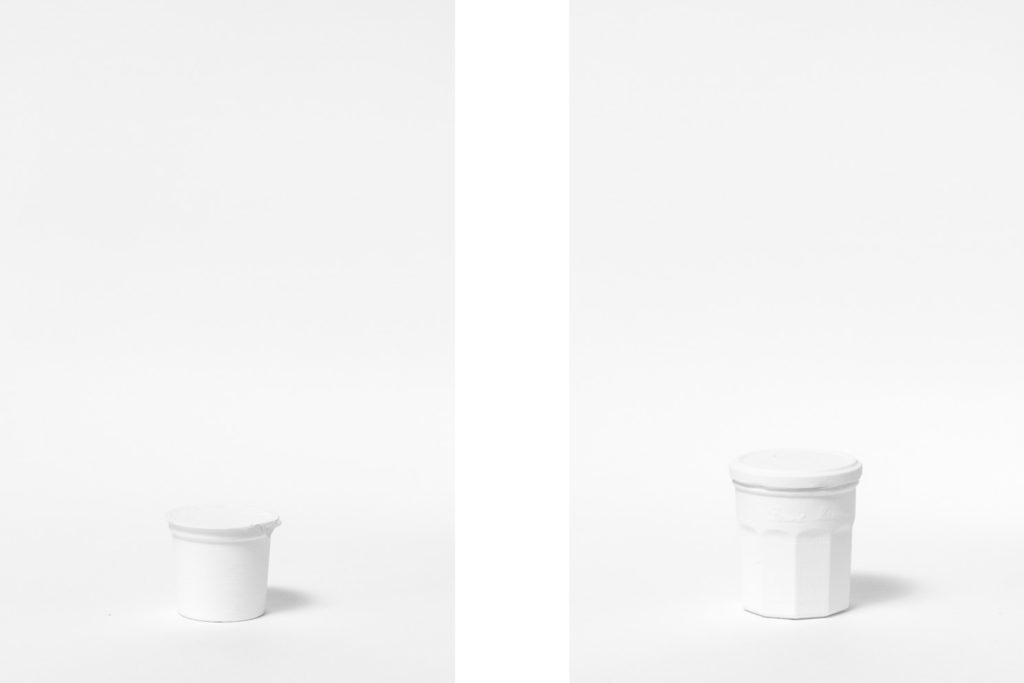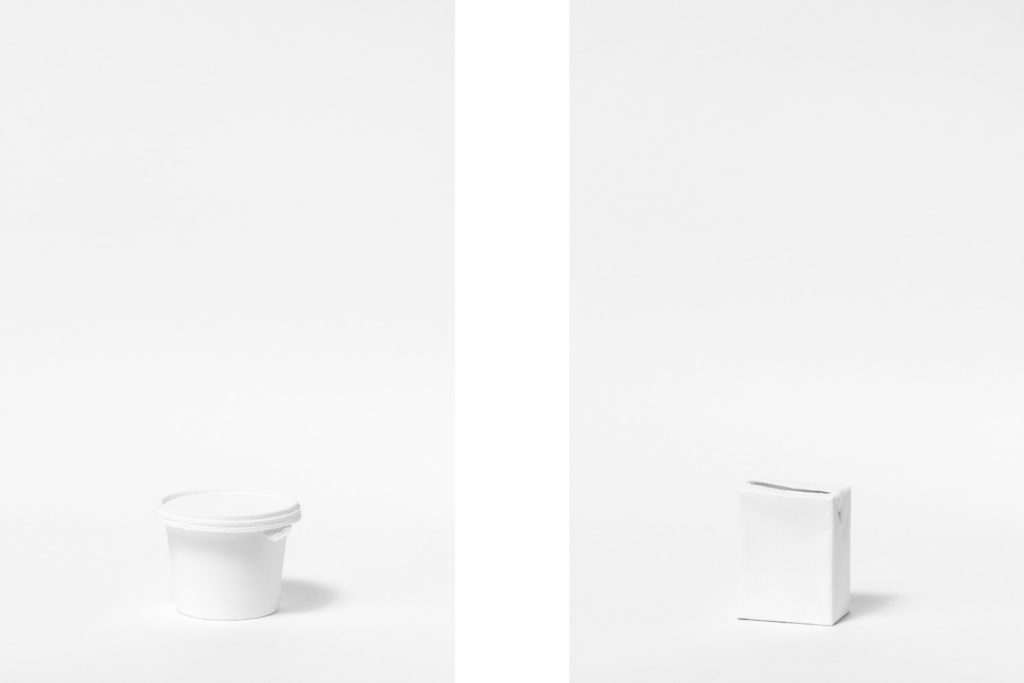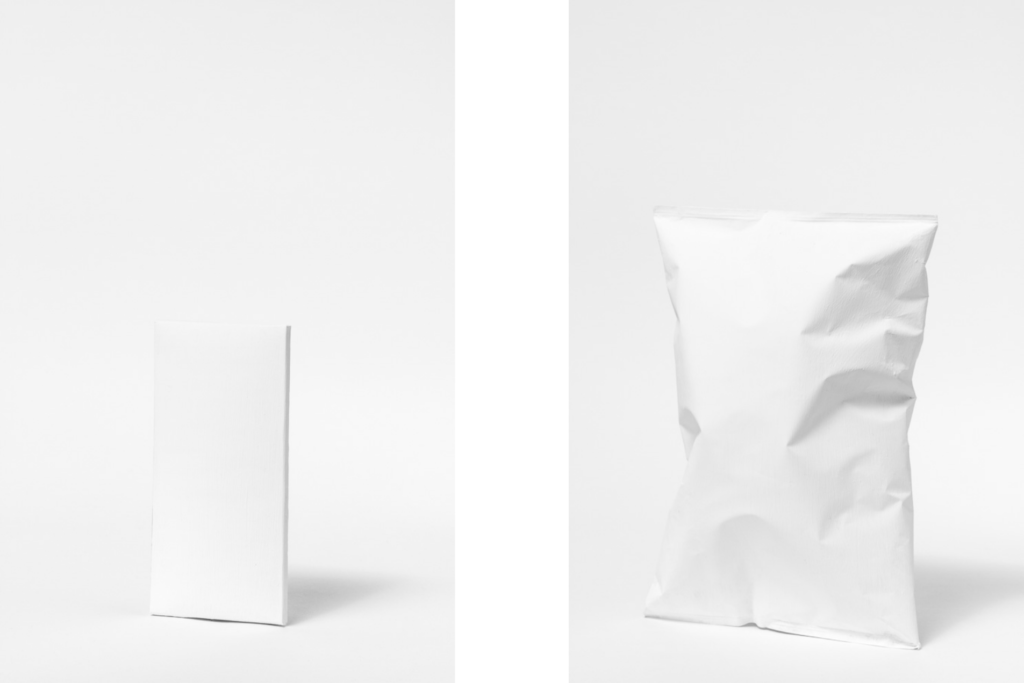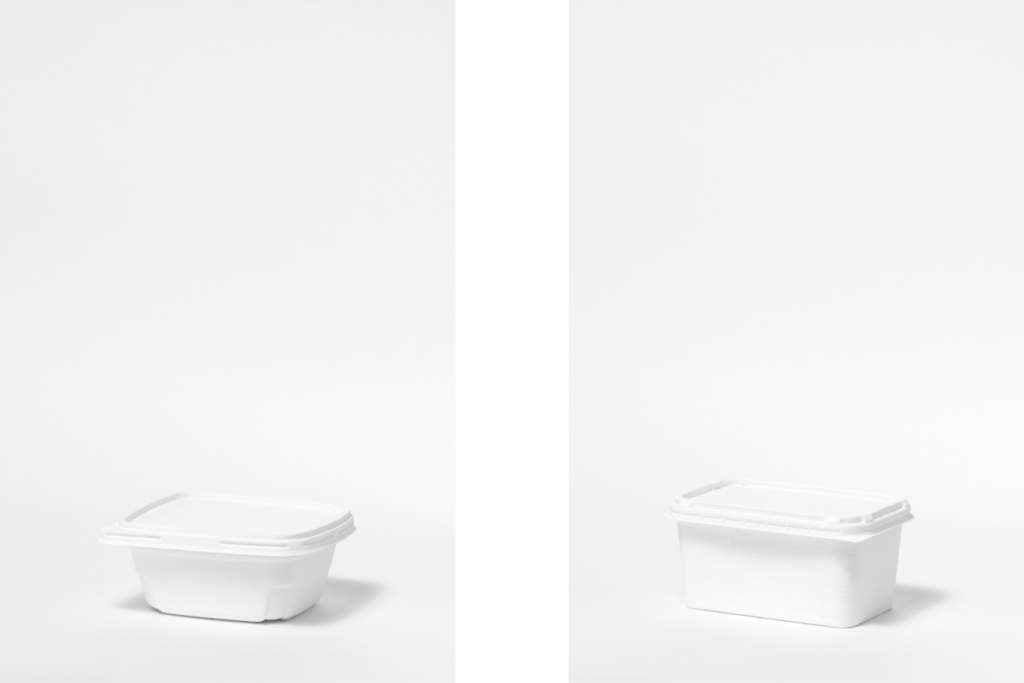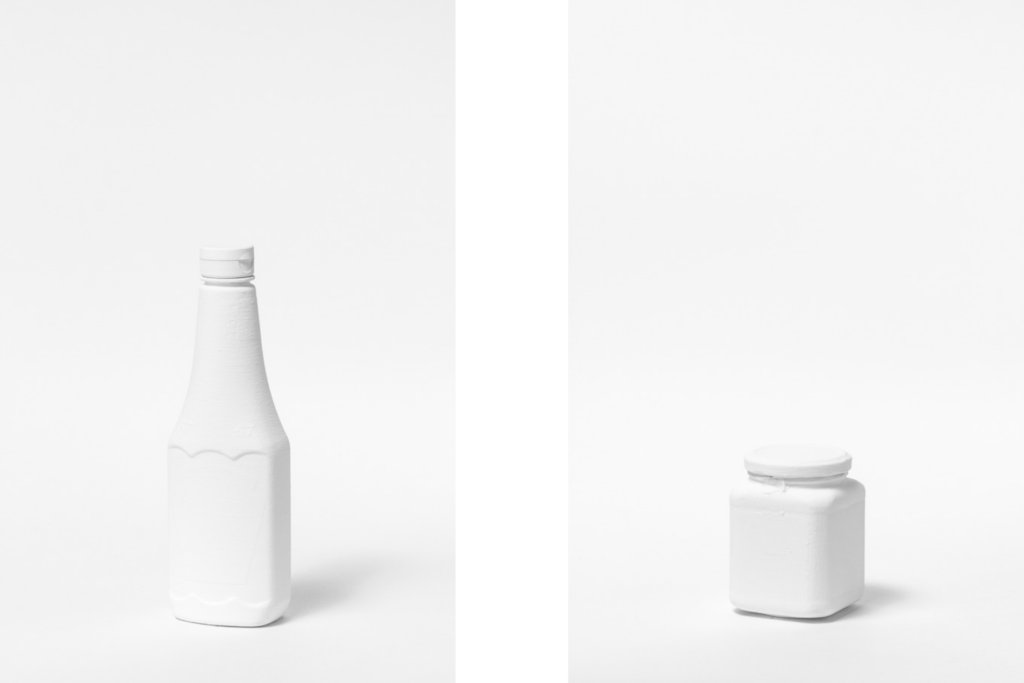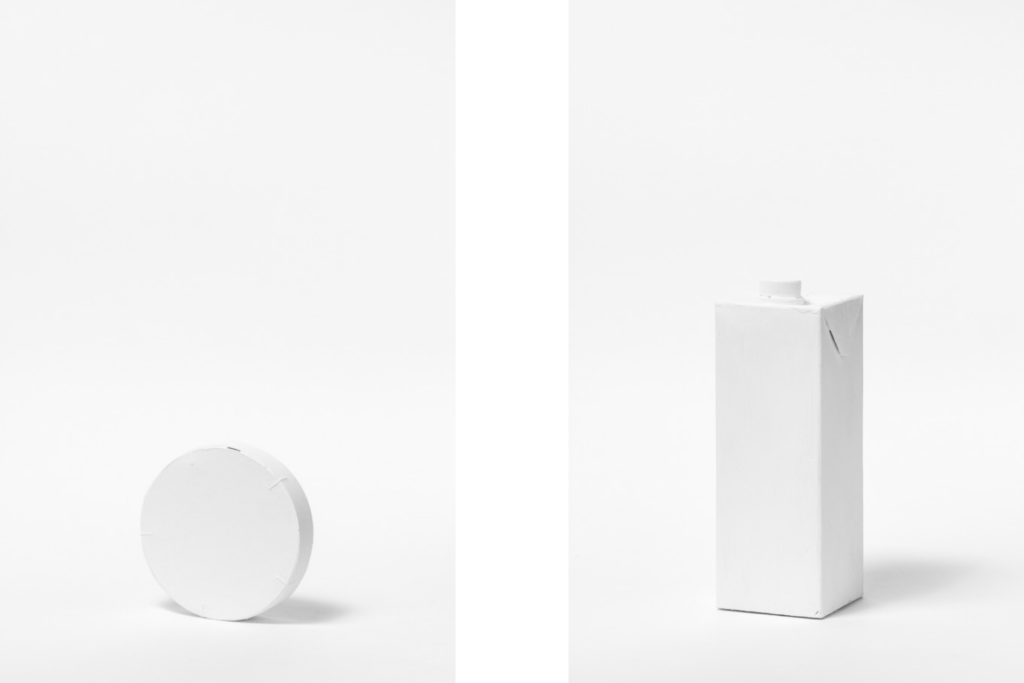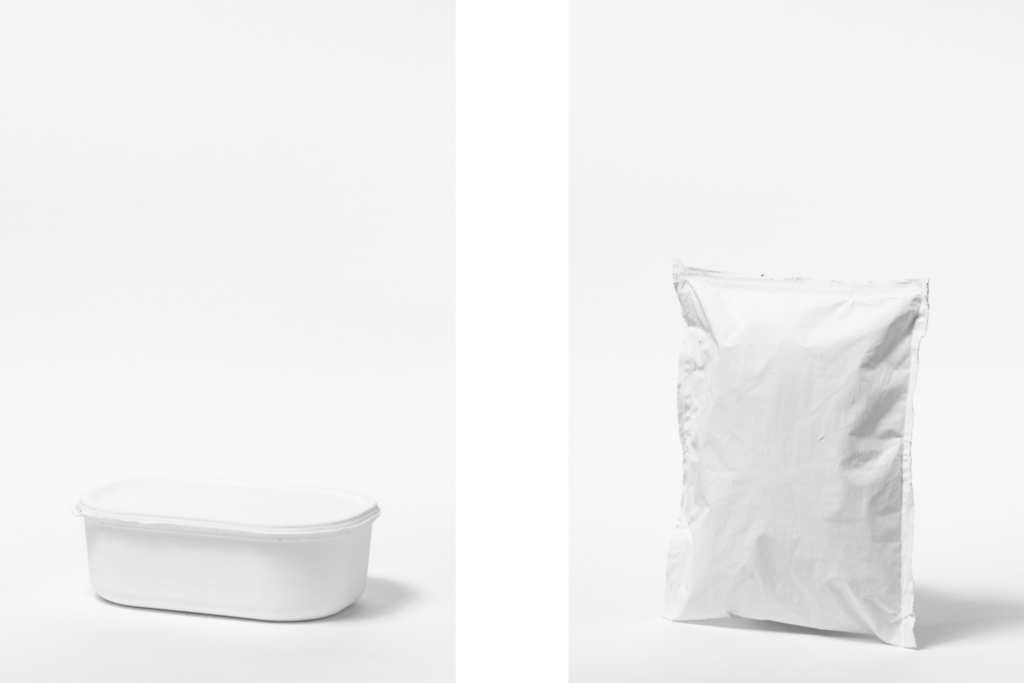 02 – Hygiène Hygiene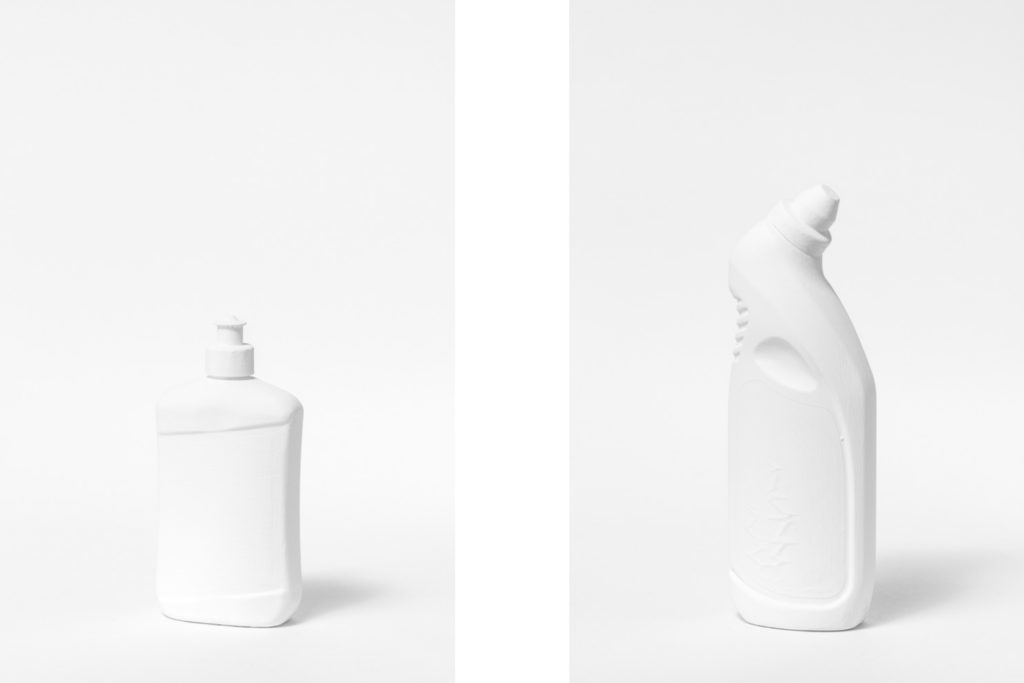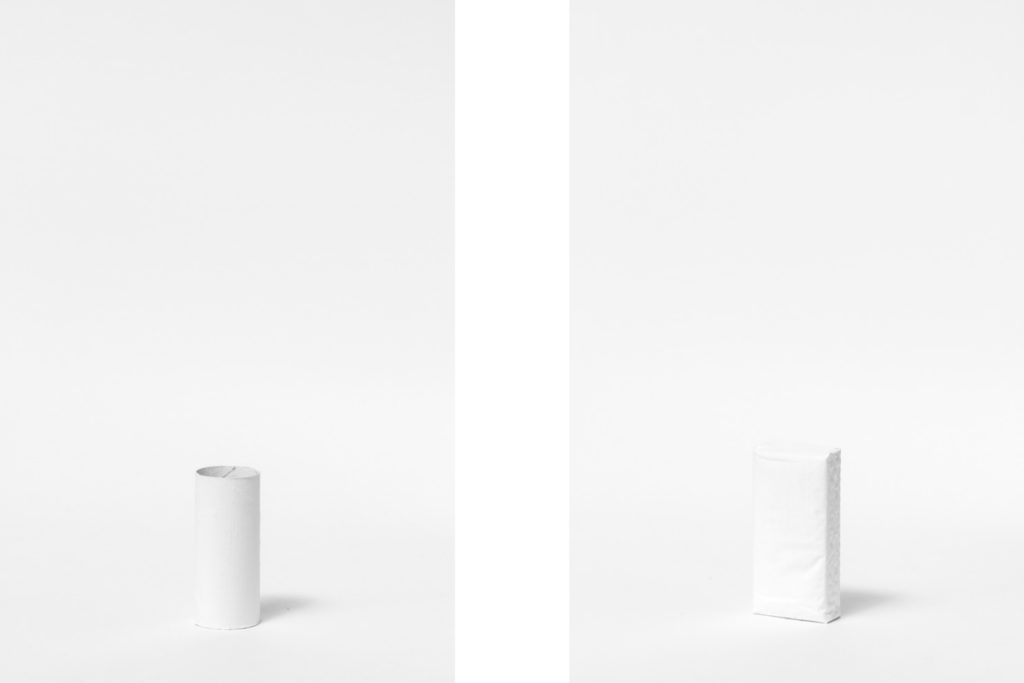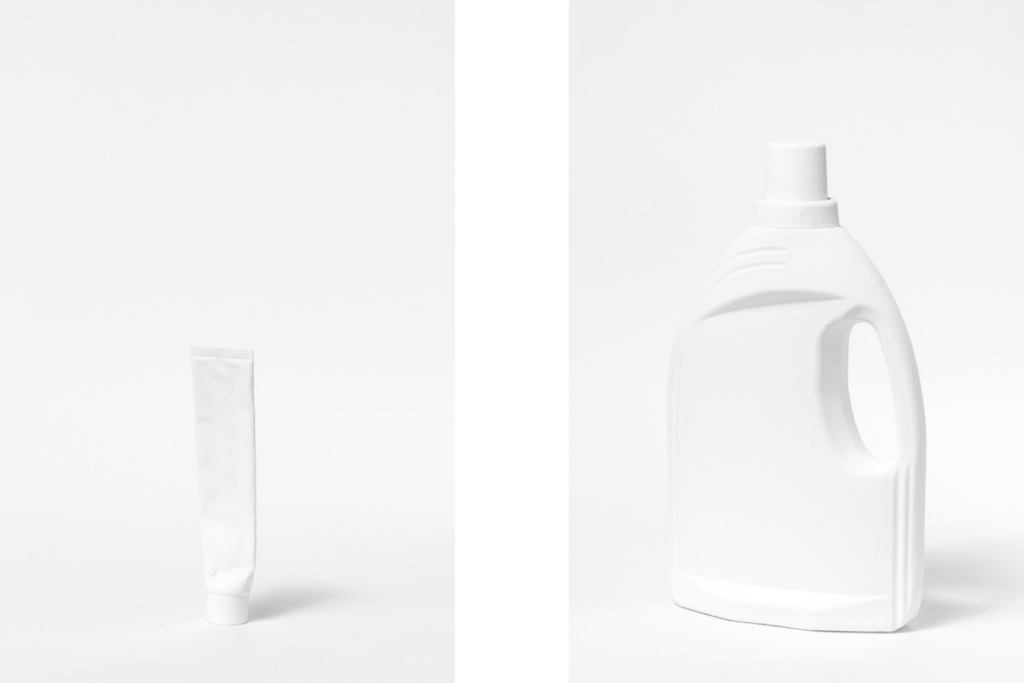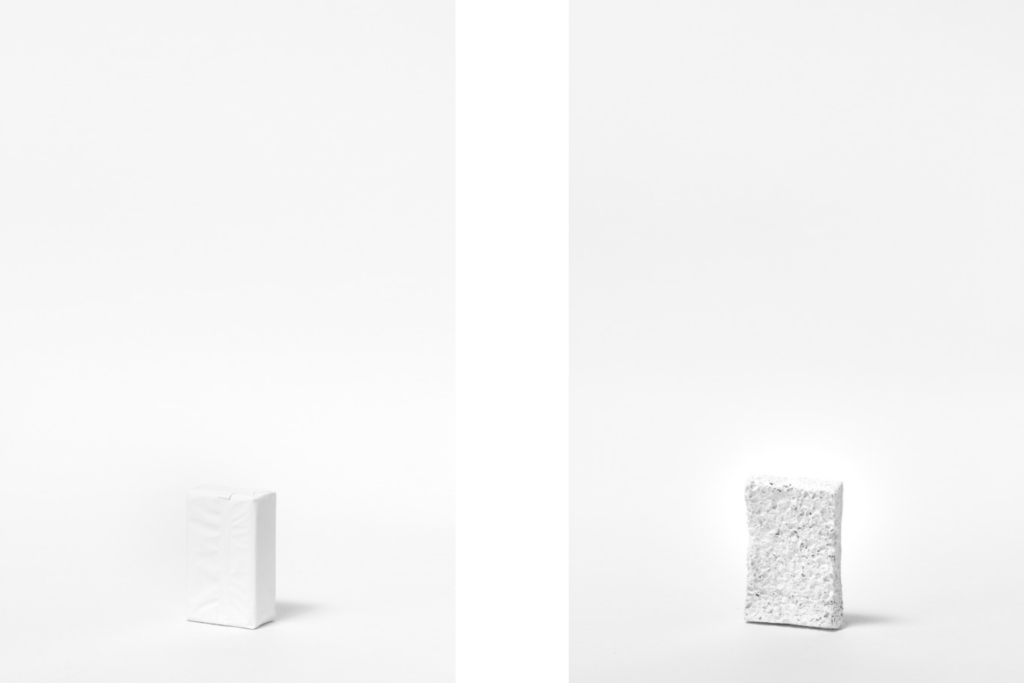 03 – Santé Health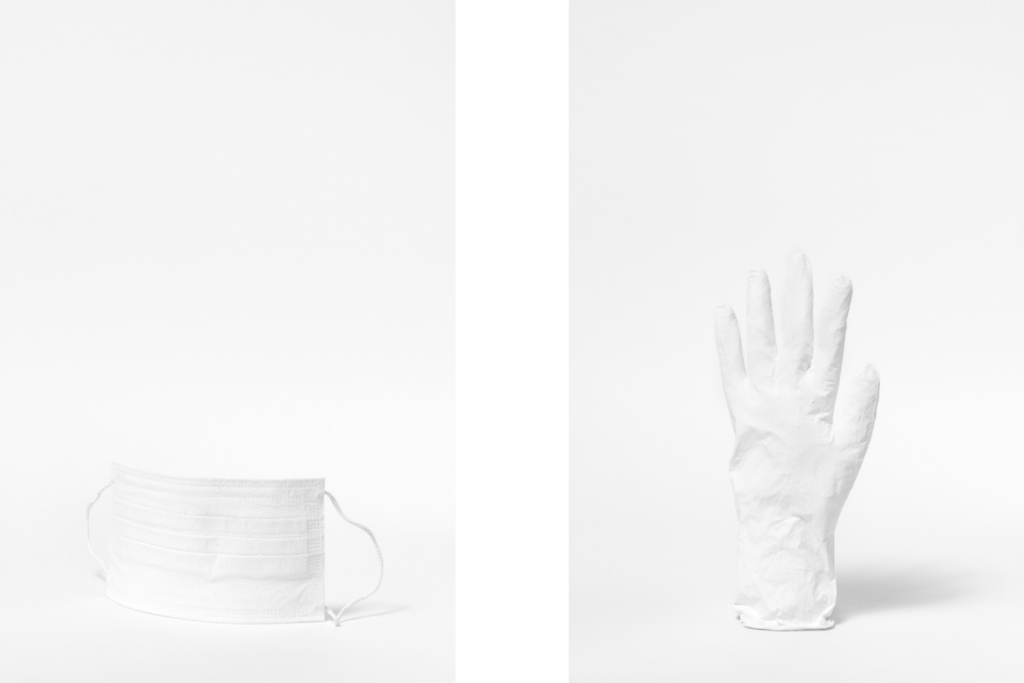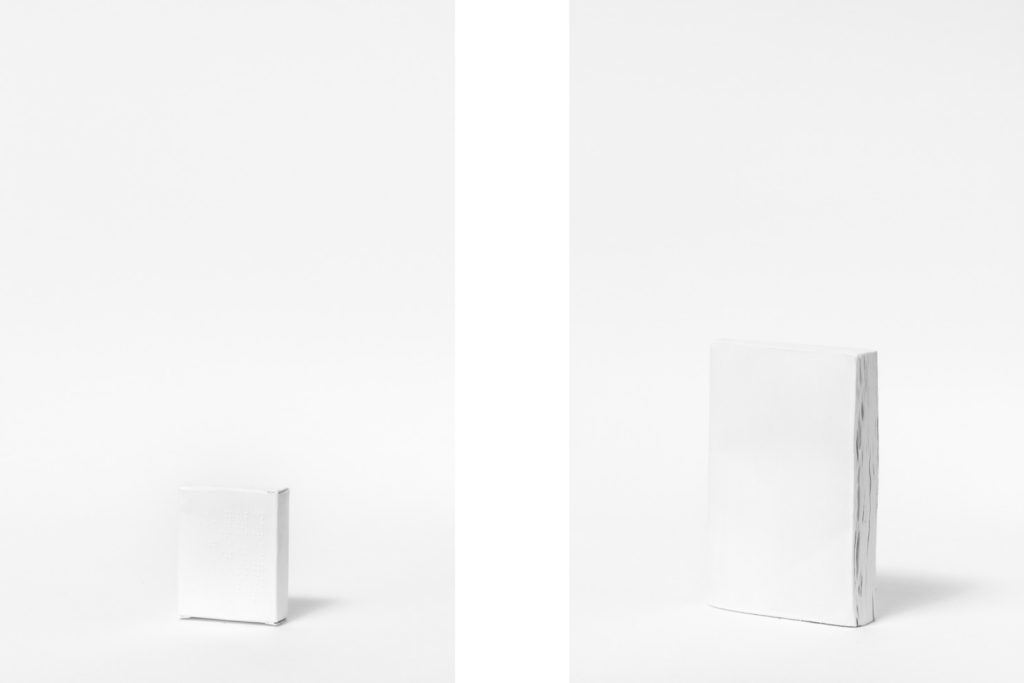 Cette série va s'étoffer au fur et à mesure du confinement.
This series will expand as the lockdown progresses.
01 – Alimentation Food
Pâtes – Pasta
Lait – Milk
Maïs – Corn
Oeufs – Eggs
Eau – Water
Bière – Beer
Soupe – Soup
Moutarde – Mustard
Yaourt – Yogurt
Confiture – Jam
Crème fraîche – Fresh cream
Lait coco – Coconut milk
Chocolat – Chocolate
Chips – Crisps
Beurre – Butter
Taboulet – Tabbouleh
Beurre – Butter
Ketchup – Ketchup
Feta – Feta cheese
Camembert – Camembert
Jus d'orange – Orange juice
Glace – Ice cream
Gruyère – Grated cheese
02 – Hygiène Hygiene
Hygiène – Hygiene
Liquide vaisselle – Dishwashing liquid
Nettoyant WC – WC cleaner
Papier toilette – Toilet paper
Mouchoirs – Disposable handkerchiefs
Dentifrice – Toothpaste
Lessive – Washing-up Liquid
Savon – Soap
Eponge – Sponge
03 – Santé Health
Masque – Mask
Gant – Glove
Médicaments – Drugs
Livre – Book